ALFCO RETAIL SHOP
PLEASE, VISIT OUR RETAIL SHOP TODAY!
Animal Feed, Minerals and Remedies
We have been supplying farmers with their animal feed and minerals for the past 35 years.
We supply Feed for cattle, sheep, horses, pigs, poultry, dogs and cats.Feed brands we sell are the following:





We also supply local brands such as FRA milk replacer and Brilly's Dog food.
Mineral blocks we sell are the following:

Alfco also has a large selection of animal remedies available in store for cattle, sheep, pigs, horses, dogs and cats.
Visit us instore for more information.
Farm Accessories


• Sparex stand with tractor and trailer parts
• Chains both small and heavy-duty chains
• Hooks and clips
• Bearings
• Crosland Filters
• Tractol Paint
• Gate Hangers
• Pest Control
• DeLaval Milking Machine accessories
• Haybob tynes
• Silage Covers
Gates, Fencing and Land Drainage



We cover a wide range of Farm accessories for all them small jobs around the farm
Gates
• Heavy, medium and mesh gates from sizes 3ft to 20ft.
• Steel and timber gate posts
• Gate hangers for steel and timber.
Fencing
We cater for all types of fencing, railed timber fencing, steel fencing, electric fencing. Both pressure treated and creosoted.
Examples of our posts are:
• Pencil Posts from 4 – 8ft in height
• Rough Posts from 4ft to 8ft
• Square posts from 4ft to 8ft.
• Plastic Electric Fence posts 1m & 2m in length
• Pig tail electric fence posts
We also supply barbed wire, sheep wire, chicken wire, weldmesh sheets and rolls, chainlink wire (Galv and Painted).
Large selection of Electric fence equipment from Gallagher, Forcefield, Pantura, Chapron, and Cheetah.
Land Drainage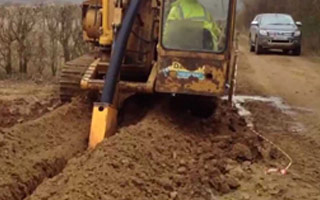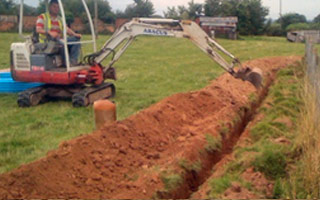 We supply the following
• Land drainage piping in 50m and 100m coils from sizes 60mm to 160mm
• Corri piping in 6m lengths from 110mm to 450mm. (additional sizes can be ordered)
• Wavin pipes both 4inch and 6inch and parts. EG: Gully, Angle, Bends.
• ESB coil in rolls of 50 meters and ESB hockey sticks.
Clothing and Farm Safety
Safety Clothes and boots
We provide a large selection of safety workwear such as wellington boots, safety work boots, safety clothing and equipment.




Leisure wear
We have a large selection of jackets, hats, caps, gloves and trousers for all seasons and a large stock of wet gear for all sizes.
We also stock kids all in one suits, kids work pants and kids wellington boots
Brands we stock are:
• Westaro
• Westport
• Regatta
• Lee Cooper
• Jack Murphy
• Dunlop
• Xpert
• Hoggs
• Cargo
• Bau Dou
• No Risk
Drinking Troughs and Feeders

We carry a large selection of drinking troughs and feeders in both Plastic and Galvanised.
Brands we stock are JFC, Stockmann, Foxes
Visit store or contact us for more details on type of drinkers or feeders you require.
Fuel



Stay warm during the winter with a wide range of coal, briquettes and Logs in stock
We stock the following.
• Coal
• Bord na Mona Briquettes
• Logs and Kindling
• Fireside accessories
• Butane and Propane Gas Cylinders refills
Tools






Whether you are undertaking a big job on the farm or workplace or you are hanging a picture at home, we carry a large stock of tools and equipment. Some of the brands we carry are the below
• CK
• Avit
• Texan
• Stanley
• Makita
• Tala Tools
• Black + Decker
• Laser
• Electro Weld
Plumbing and Electical



Plumbing
• Philmac fittings
• Copper fittings
• Gun Barrell fittings
• Deep and shallow well pumps
• Submersible pumps
• Water Tanks
• Water Filters
Electrical
We supply basic electrical equipment such as
• Light Bulbs
• Plugs
• Sockets
• Wiring
• Fuses
• Cable
Gardening
Alfco has everything you need for your gardening needs.
We stock the following
• Weedkiller
• Plant food
• Lawn seed large and small bags
• Garden hosing and fittings
• Wheelbarrows
• Garden fencing
• Trellis
• Compost
• Moss Peat
• Bark
• Lawn Fertiliser
• Bedding plants
• Sprayers both Knapsack and Quadbike sprayers
We also stock Petrol and electric Power washers, Petrol Strimmers, Hedgecutters, Chainsaws, and Brushcutters.
View our selection of stock in store
Paint and Accessories






We can mix thousands of colours you need from the Fleetwood range for both internal and external use.
We also stock a large supply of other paints and stains such as:
• Ronseal
• Sadolin
• Thompsons
• Bostik
• Triflow
We stock painting accessories such as Paint brushes, Primers, Polyfilla, White Spirits, Masking tape etc. View our full range instore and speak to one of our salesmen for advice
Household



Alfco stock many household cleaning products at excellent value.
Some of the domestic products we sell are below:
• Washing powder (Daz, Bold, Fairy, Ariel)
• Softener (Daz, Bold, Fairy, Ariel)
• Cleaning products brands such as Flash, Astonish, HG, Jeyes Fluid
• Drain unblocker
• Fairy Dishwasher Tablets
• Bin Bags
• Clothes Line
• Door Mats
• Cloths and sponges
• Toilet roll, 2 pack, 4 pack, 6 pack and 24 packs
• Water Softener tablets